Thursday, October 15, 2020 12:16 PM
Signs are Mobilizing!
More signs are mobilizing this week! Message us if you would like one. Thanks to everyone who contributed and are helping put these up all over our district this week...and to all our supporters!
All your freedoms, all the time!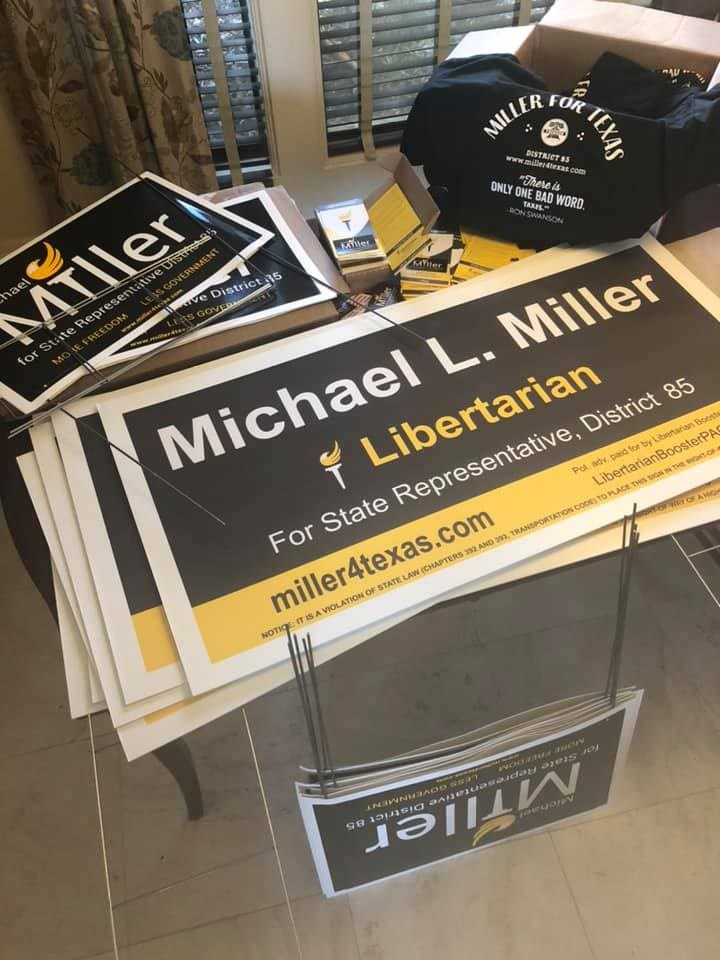 ---
Saturday, September 12, 2020 11:46 AM
This is important information. Rep. Phil Stephenson is a named Realtor in this losing lawsuit. To be clear, he sued to remove challengers from the ballot and your right as a voter to choose. It's disrespectful and an affront to voters rights. And it's a pattern.
https://twitter.com/LPTexas/status/1302598836913876992?s=20
https://www.texastribune.org/2020/09/05/Republicans-libertarians-ballot-remove/